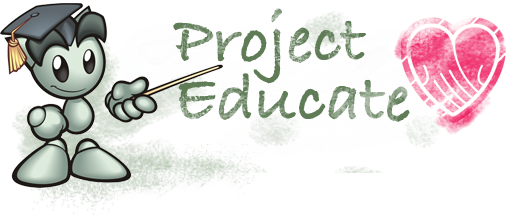 Photographing crafts is not as daunting as it seems. For those of you out there with amazing creative streaks in you, it isn't actually that difficult to take it one step further and put the effort into snapping your wonderful creations. It just takes a little planning, a camera and some creativity.
The Don'ts...
Rule Number One
Never ever ever ever ever Photograph something on your bed. Ever. I mean it! Your bed is for sleeping, and er, other things. But definitely not for placing your well constructed craft item upon, pointing your camera at, and pressing the button.
You might think I'm stating the obvious but seriously, the amount of people who think they'll just pop their item on the bed and take a picture...is..well..I don't have the statistics but there are many of Us!
Rule Number Two
Stay away from your cluttered up shelves and bits and pieces. Put your craft in a clear, refreshed area and then bring in the backdrops and small items you want to photograph it with. Start with a blank canvas, it's easier then to see where you want to progress to.
Rule Number Three
Yup! Do NOT photograph your items in the dark.* The dark is for night time things and shadows. You rarely want your product looking all blurry and lacking in lighting. You want it to stand out!
*If you've made candles you are permitted to carefully disregard this rule. Sometimes
Rule Number Four
Remove the timestamps from your images. Rookie tip? Sure, but people still do it! Take the timestamps off and you'll look a lot less amateur and a whole lot more professional.
The Do's
Rule Number One
Make use of light. Wherever light is, you go! Be careful on Sunny days though. Make the use of the grey sky so many of us moan about and head outside with your craft to photograph it in more natural surroundings.
Rule Number Two
Look at your background. Try and photograph your craft with a background that compliments rather than works against the tones in the item.
Rule Number Three
Please please please resize your image! There is nothing worse than an amazing piece of craft just waiting to be viewed and the page is just constantly loading because you've uploaded the full resolution. Resizing is really easy, you can do it in batch using a Script in Photoshop or you can do it one by one by opening up your picture. Resizing for Web - Small - usually does the trick.
Rule Number Four
Do get rid of the shadows. They will only create problems for you when people are trying to view your Craft. You can create light boxes really easy these days and there are plenty of tutorials online to help you channel the lighting if you're lacking.
And finally...consider scale - show of your craft but show it as truthfully as you can by giving a sense of scale!